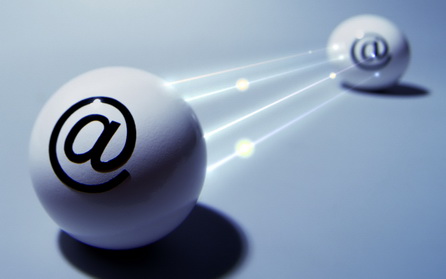 Sync-It
Sync or synchronization is a vital utility that is used to keep your computer devices and peripherals updated and synchronized with each other. As the array of communication tools available multiplies and becomes more intelligent, the need to sync devices becomes ever more relevant. Some of the devices that require the use of sync include:
Your email contacts
The contacts on your mobile phone
The corporate contacts list
MSN and Skype contacts
Google Talk contacts
Fortunately, the devices and applications listed above have automated routines to find and update your contacts for you. You simply need to make sure that you carry out an update every so often to keep your lists current and up to date.
Using sync for data storage
In IT, the first usage of sync was for offline data storage which is a very important application. Those who have experienced an unexpected hardware failure, disc failure or virus attack will tell you, at great length, how much damage was caused as they had not backed up their data. On further investigation, you may be surprised that even large corporations do not have a data backup policy that ensures user data is backed up on a routine timetable basis. In order to ensure file data backup sync takes place, it is important to:
Not rely on the corporate user to decide when to perform a backup.
Set a timetable with the correct interval, for example, one week, every day for the backup and file sync to be performed from the data center.
Scan the user's hard drive and only take backups of files used since the last sync.
If the user's device is not present at sync time, make a note, and the moment it connects to the network perform the sync.
Early problems of sync
Early attempts to perform the sync routine were hampered for two principal reasons. Firstly, the early sync applications were not sufficiently intelligent to be able to only backup new data stored since the last sync. Therefore, they had to complete a total file backup. This process was longer than necessary and involved the transmission of vast quantities of data. In addition, the risk of file duplication was high and, therefore, not only was more disc storage space required to hold the spurious data duplicates, but from time to time, the admin would have to go into the data storage to clean out the unwanted files.
The second problem, closely linked to the first, was the reliability of wide area network connections. When remote users performing sync had access to low speed bandwidth, that was also unreliable, the risk of a sync failure was always high. Having to transmit large volumes of data carried the risk that the transmission would fail. If there was a failure the whole transmission would need to be repeated.
Sync improved!
Today, sync tools are intelligent or smart, and should a transmission fail, a flag is placed in the backup or file sync routine so that the sync application knows exactly from which point to restart. This carries a double benefit, one of which is that the volume of data that needs to be transmitted is reduced. Secondly, should there be a backup failure; only that data not transmitted is sent.